Antibiotic resistance has become a global health problem in both clinical and community settings.
Our lab is interested in the structure-based design of inhibitors that either block existing antibiotic-resistance mechanisms or provide novel antibiotic therapies by targeting macromolecular assemblies essential to bacterial viability and/or pathogenesis.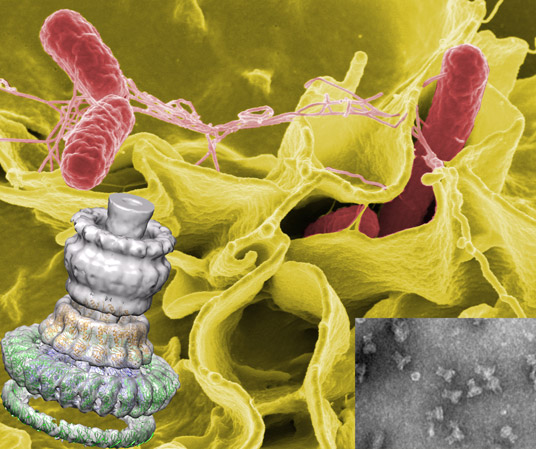 Lab News
September 2014

Welcome new graduate students Sean, Andrew and Franco to the lab.

June 2014

Congratulations to Dustin for his contribution to paper in Nature identifying an inhibitor of NDM-1.

March 2014

Welcome new postdocs Christian Lizak and Natalie Zeytuni.